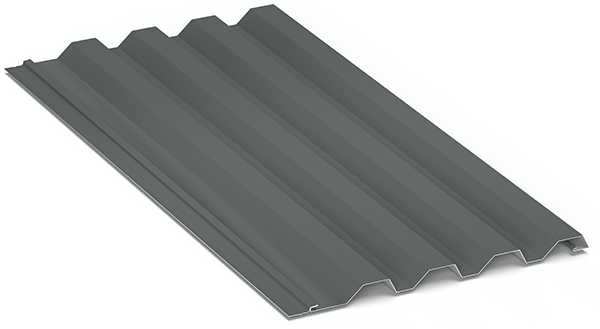 WALL PANEL
The M-16 panel is an architectural wall panel that provides design flexibility by combining bold visual effects with easy installation. The panel can be installed either vertically or horizontally. The panel can be installed using concealed fasteners or with optional clips to accommodate thermal movement.

Available Materials
Galvalume (22, 24 gauge)
Aluminum (.032, .040, .050)
Copper (16 & 20 oz)
Available Widths
16"
Panel Options
Optional High Wind Clip
Substrate Requirements
Can be installed over Solid Substrate or on Open Framing.
Finish
Kynar 500 (Fluoropolymer PVDF Coating)
Finish Warranties
Material Warranty
Panel Performance
ASTM 1592 (Uplift) Aluminum, Galvalume
ASTM 331(Water Penetration)
ASTM 283(Air Leakage)
Can be engineered to current ASCE 7 design standard
Energy Star
All of our metal panels are Energy Star certified and qualify for a federal tax credit. More Info …
LEED
Our product can qualify for the following LEED Credits
SS Credit 7.2 Heat Island Effect: Roof
MR Credit 4.1 Recycled Content
MR Credit 5.1 Regional Materials
Please contact Metal Roofing Systems to find out if your project will qualify for these LEED credits.